Day 1: Tirana, Albania
Arrival at the airport Nene Teresa in Tirana and accommodation in hotel. Afternoon visit to the Bunker Art (newly built museum dedicated to the victims of the Communist Regime of Enver Hoxa). After the Museum, you will visit one of the most renowned organic wineries in Albania, UKA winery, for dinner and wine tasting. In the evening, a van ride to hotel for overnight will follow.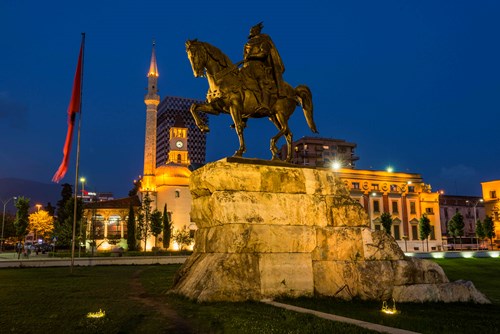 Day 2: Durres, Tirana Albania
Transfer to Durres and city tour including sightseeing of: Via Egnatia GATE, Venetian Tower, Roman Amphitheatre, Fatih Mosque, Roman Forum, Therme and Archeological Museum of Durres. Around noon, you will have free time for lunch. Later on, van ride to Tirana will follow for Tirana city tour including van sightseeing of Ottoman bridge, Clock tower, Sulejman, the founder of Tirana Monument, Esad Pasha Toptani Castle, Skanderbeg Statue, painted buildings, new Mosque, the Parliament, Orthodox church, statue of Stalin and Enver Hodza, Taiwan park and the Pyramid. By foot, you will explore the National Museum and Blokku district having some free time at Castle of Tirana or city center, for dinner. Overnight in Tirana.
Day 3: Tirana, Elbasan, Pogradec, Albania
Transfer to Elbasan. On the way to Pogradec, you will make a stop at Elbasan area including visit if the Roman built Ad Quintum Thermi, visit of Elbasan by foot to explore the old city of Elbasan in the Ottoman Castle, old remaining of Via Egnatia Roman Road, the 14th century Mosque, Independent Albanian church, Catholic church and St. Mary Orthodox church. Lunch in local restaurant will follow and transfer to Selce et Poshteme. We will walk 2 km in direction to the Royal Tombs from the Roman times. On the way we will see the Goliku Bridge – an ottoman remaining which has been used as a connection of a branch road of Via Egnatia. Later in the afternoon, van transfer to Pogradec will follow and accommodation in hotel.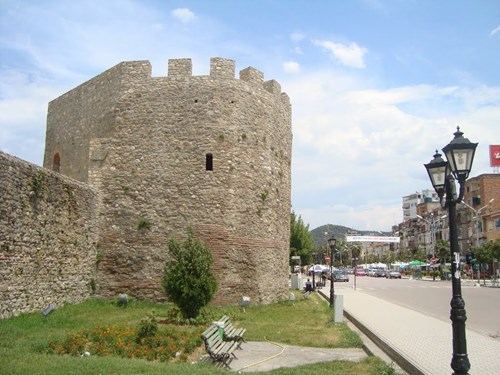 Day 4: St. Naum Ohrid, North Macedonia
Transfer to North Macedonia. On this day, you will visit by foot: X century monastery complex of St. Naum and the springs of Black Drim River, hearing the story of St. Naum heart beating under His stone coffin and the surrounding healing waters. Lunch over the spring waters will follow including specially designed Ohrid lake menu. Afterwards, you will have some free time for coffee, beach time or simple recreational walk around Black Drim springs. You will depart from St. Naum by boat to Ohrid, including on the way sightseeing of the Bay of Bones, an open Museum of Neolit times representing remarkable reconstruction of water settlement. In the late afternoon you will arrive in Ohrid where you will have some free time for dinner. Overnight in Ohrid.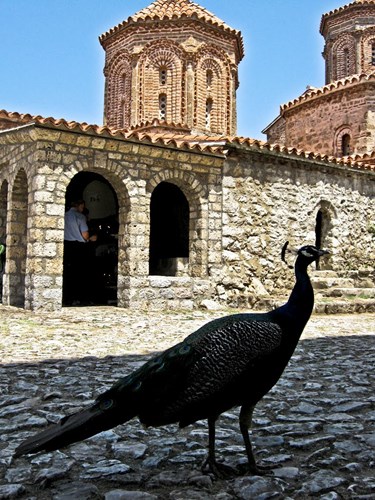 Day 5: Radozda, Ohrid, North Macedonia
Transfer to Radozda via Struga. Visit to Radozda village region including the medieval St. Bogorodica church, the Cave church St. Michail and walk along the most preserved Via Egnatia section in the village of Radozda. Free time for lunch at local tavern by the Lake. In the early afternoon, transfer to Ohrid will follow and Ohrid city tour including: St. Kaneo Church, Tzar Samoil and Ottoman Era Fortress, Plaosnik and St. Sofia (being Mosques during the Ottoman times), Old Town and Via Egnatia section in Ohrid. At the end of the tour, the group will attend special, tailor made, Ohrid pearl presentation and workshop. In the evening, traditional dinner will follow. Overnight in Ohrid.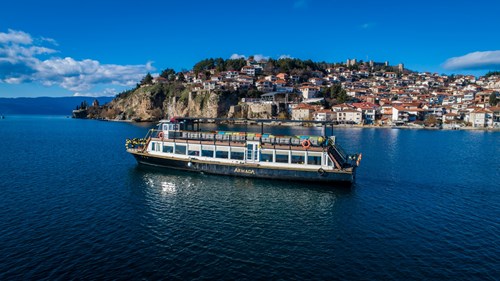 Day 6: Bitola, Maloviste,North Macedonia
Transfer to Bitola, the town where the founder of Modern Turkey - Kemal Attaturk, spent his cadet years.On the way to Bitola, you will make a stop for a walk on Via Egnatia section in the area of Kazani, to walk the Roman Road toward village of Dolenci and visit Kasta Nikea, a station on the Via Egnatia Route whose remains are still visible. Afterwards, you will continue to Malovista village located in the oldest National Park in North Macedonia – Pelister for an in situ explanation how the Ottoman Empire reforms in the 19th century initiated progress of Bitola and the surrounding villages of Bitola and proclamation of the Park later in the Communist times. In Malovista, horseback riding up into the woods will follow, (ones that are afraid of riding can walk) and traditional lunch at Monastery St. Ana yard. In the afternoon, you will transfer to Bitola and have some free time. Overnight in Bitola.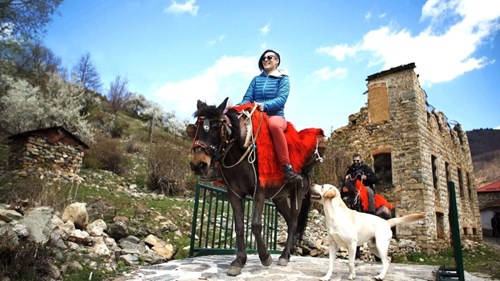 Day 7: Bitola, Dihovo, North Macedonia
In the morning, a Heraclea Lynkestis the ancient city on Via Egnatia guided tour will follow continuing to Bitola city tour by foot including: Museum of Kemal Ataturk - the founder of Turkey, Sirok Sokak and its Ottoman Architecture, Officers` House, Ottoman Clock Tower, Yeni Mosque, Hajdar Kadi Mosque, Open Market and Closed Market (Bezisten). After the tour, a van transfer to village of Dihovo will follow for traditional lunch and homemade wine tasting. The rest of the afternoon is free. Overnight in Bitola.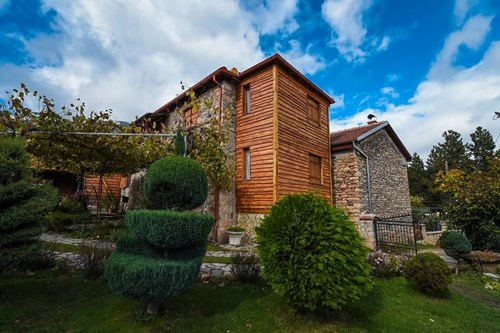 Day 8: Edessa, Greece
Arrival in Edessa. This day starts with visit of Edessa, Waterfalls & Water Museum. Later on, light lunch in restaurant with view will follow and some leisure time. Later on, you will experience Edessa by afternoon city tour including: original Via Egnatia route section, Ottoman Castle and Ottoman Mosque. The rest of the day is free for leisure time and personal exploration. Overnight in Edessa.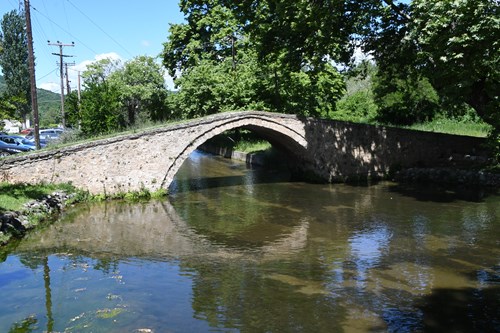 Day 9: Loutra/Pozar Greece
Departure for Loutra (Pozar) passing Via Egnatia section – Mucharem Chan, Lake Vegoritis. Leisure time for thermal Spa Pozar, Bath & Natural SPA. Afterwards, you will have the pleasure to explore the nature and the history of the nearby area by walking in the surrounding hills of Loutra Pozar. In the early afternoon, lunch in local restaurant will follow. The rest of the day is free. Overnight in Loutra.
Day 10: Vergina, Greece
The trip continues to Vergina, the place where the father of Alexander the Great, Philip the II has his eternal resting place. Magnificent and one of the most amazing museums in Greece offers unique experience diving into the history of the Macedonian Empire. In Vergina, the Royal Tombs are covered within the museum presenting the findings in their real environment preserved as they were build more than two millennia ago. The museum has a dark, imposing atmosphere that surprises most visitors. Hundreds of items are displayed including beautiful gold creations, elaborate jewelry, colorful wall paintings, mosaics, hundreds of ancient items including a richly carved burial bed and others, used by the imperial family of the Alexander`s father, King Philip II. After visiting the Royal tombs we will have free time to enjoy lunch in the charming village of Vergina in one of the many taverns offering traditional Greek food. We continue towards Thessaloniki, the informal capital of Northern Greece for overnight.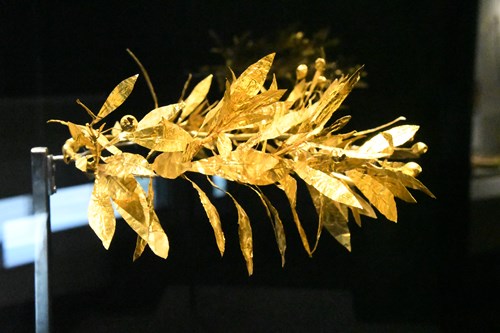 Day 11: Thessaloniki, Greece
Free time in local traditional market of Thessaloniki for shopping and leisure time. Around noon, the group will go for Thessaloniki guided tour including: White tower, City walls/Yedi Kule, Karipeio Melathro, Bey Hammam, Arch of Galerius as part of Via Egnatia Route, Rotunda, Galerius Palace, Hagios Demetrios Basilica, Ancient Agora, Roman Forum, Aristotelus Square, Attaturk Museum and Port of Thessaloniki. In the late afternoon, the group will have farewell dinner In Ladadika area, also built in Ottoman times holding huge historical and cultural legacy. Overnight in Thessaloniki.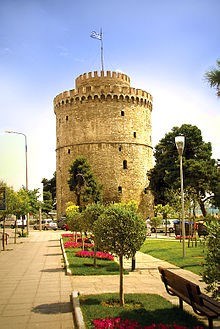 Day 12: Departure from Thessaloniki/Ohrid/Skopje/Tirana airport